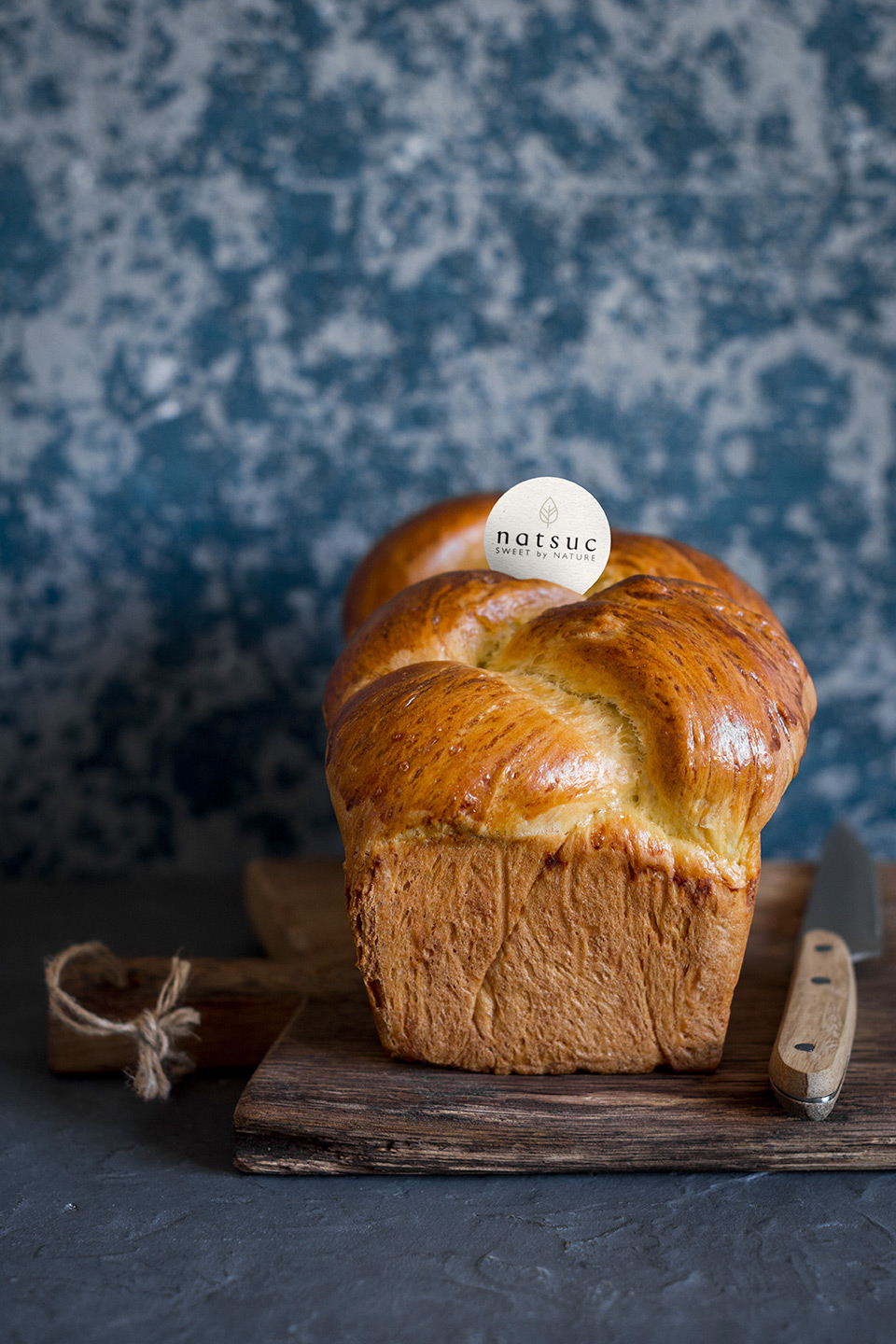 Alice's braided brioche
Ingredients:
500g flour
25cl milk
2 eggs (one for the preparation and one for ensuring a golden colour)
20g baker's yeast (1 sachet)
70g butter at room temperature
40g Natsuc sugar
2 tsp. salt
Orange blossom
Preparation:
Sift the flour into a bowl, add the salt and sugar, egg, milk and then sprinkle the yeast over the mixture.
Knead the dough until it comes away from the edges. Then add a little orange blossom and diced butter at room temperature. Knead again to incorporate the butter but take care not to take too long and warm up the dough.
Leave the brioche dough to rest for 1 hour at room temperature, it should double in size. Knead the dough again to remove the air from it, then let it sit again but this time in a cool place (e.g. refrigerator) for 1 night (or 8-10 hrs). This rest period helps the dough increase its "strength".
Cut the dough into 3 batches and let them rest for 15 minutes at room temperature. Then form 3 sausage shapes, each 60-70 cm long. Make a braid with the 3 sausages and place the brioche on an oven tray covered with baking paper.
Let the brioche rest for 1-1.5 hrs at room temperature then brush on the beaten egg so it will brown.
Preheat the oven to 170-175°C (gas mark 5 or 6) and bake the brioche for 25 to 30 minutes.