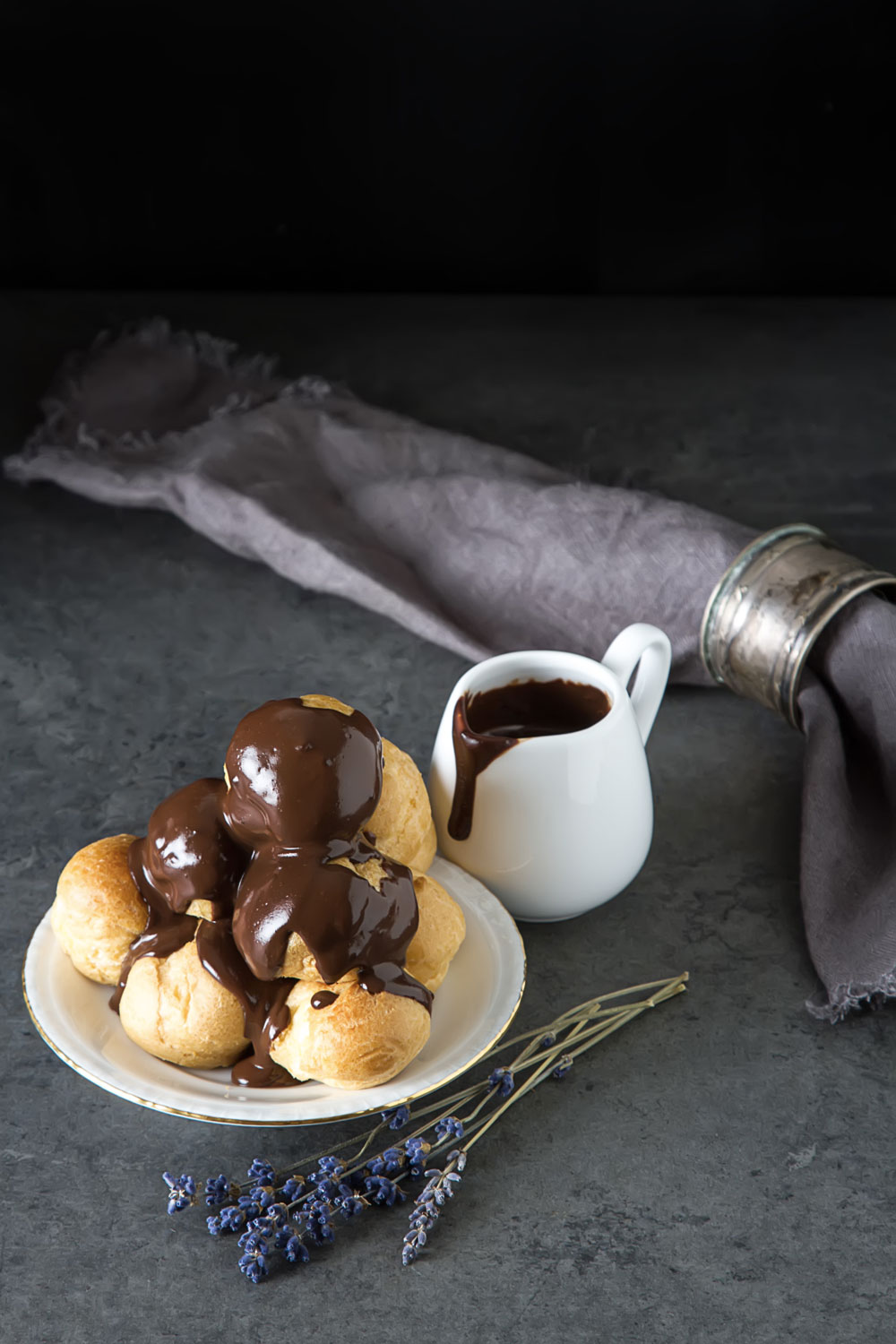 Choux pastry bites and éclairs with light cream
FOR 6 PEOPLE :
Difficulty: Moderate
For the choux pastry
½ l water
100g butter
3g salt
150g flour
4/5 eggs
¼ l liquid cream for the Chantilly + 20g Natsuc sugar
For the pastry cream
½ l milk
1 vanilla pod
3 egg yolks
80g flour
45g cornstarch
100g Natsuc sugar
Making the pastry cream
Heat the milk with 1 vanilla pod split into 2
Blanch the sugar and yolks
Pour the milk over the eggs and sugar and add the cornstarch, whisk together
Return the mixture to the pan and cook for 3 minutes
Chill the pastry cream.
Choux pastry
Heat the water, add a pinch of salt and the butter
Sprinkle in the flour, mix well and dry out on the stove using a wooden spatula.
Add the eggs one by one, stirring briskly until smooth.
Preparing and baking the choux
Fill a plain piping bag then place the choux pastry or éclairs on a baking sheet covered with a sheet of Flexipan.
Bake at 180°C (pre-heat the oven for 15 min beforehand) for 15 min.
Filling the choux pastries or éclairs
Make a tiny hole underneath each choux pastry bite.
Squeeze the cream (pastry or light cream) into the pastry using the piping bag.
Ice the pastries with fondant at room temperature.